Our 29th Annual Petroleum & Game Room Auction was held on Saturday, February 12, 2022, attracted over 200 live on-site bidders from all over the State of Michigan. Also, phone & absentee bidders. Auctioning just over 700 lots, auction started at 10am and last item sold at 7:30pm for a 9 – ½ hour auction.
Thank you to all our bidders and buyers for your time & participation.
Small Overview Sold: Gas Pumps, Porcelain Signs, Neon's, License Plates, Beer Mirror, Oil Cans, Pedal Cars & Tractors, Advertising, Coolers, Trains Sets, Vintage Helmets, Toys, Thermometers, Wood Crates, Gas Station Lights, Banners, Promo Cars, Automotive Related Items, License Plate Badges, Prints & Pictures, Glass Oil Bottles, Arcade & Slot Machines, Light-Ups, Plus Much More! There Was A Great Variety!!
Top Priced Realized:
Pure 6ft Round Double Sided Porcelain Sign = $1,870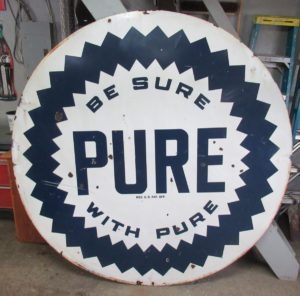 Polarine Porcelain Sign = $1,320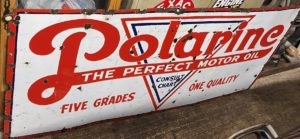 Mobilgas Gas Pump & Globe = $4,125

1939 Coca-Cola General Store Ice Cooler = $1,265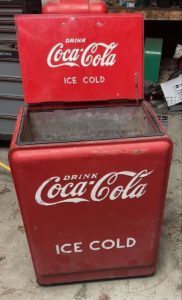 We cannot thank all our consignors & bidders enough for an exciting event and fun day at the auction!
Watch Website for Many Upcoming Live On-Site & Online Only Auctions in 2022!
Rowley Auctions is a family owned and operated auction company that has been conducting auctions in the state of Michigan and beyond for more than 30 years. We also conduct auctions in parts of Ohio, Indiana and Pennsylvania.
Rowley Auctions located in Attica, Michigan.
Website: RowleyAuctions.com
Info: office@rowleyauctions.com – (810) 724-4035