Rowley Auctions would like to take the time to thank all our customers for another successful year, we couldn't do it without your time and participation! 2021 was a very productive year for the Rowley Auctions team conducting 152 live, online only and live with simulcast bidding auctions.
Small Overview Sold – Large variety that includes classic cars, vehicles, tractors, implements, construction equipment, petroleum, motorcycles, signs & advertising, business assets, municipalities, City of Flint abandoned vehicles, estates, collections, 9,500 lots of coins & currency, firearms, jewelry, comic books, toys, lawn mowers, outdoor equipment, tools, benefit & charities, sports cards, posters, music collectibles, primitives, shop equipment, furniture, lumberyard surplus, trailers, buses, boats, golf carts, pottery & glassware, antiques & collectibles, restaurant equipment, knives, pocket watches, lightning rod collectibles, license plates, trains, military collectibles, ice arena equipment, slot machines, horse drawn buggies, RV's, ATV's, antique tractors, automotive parts, woodworking equipment, statues, carousel horses, taxidermy mounts, plus much more!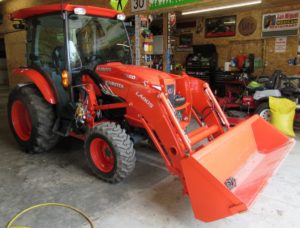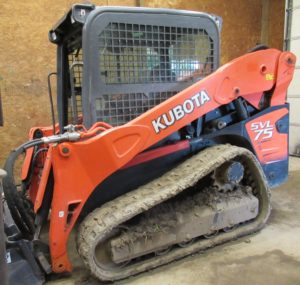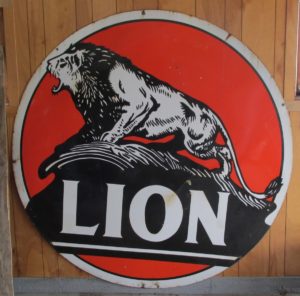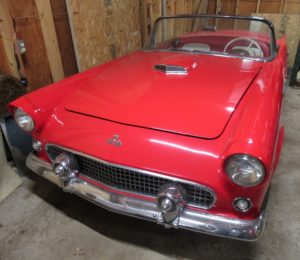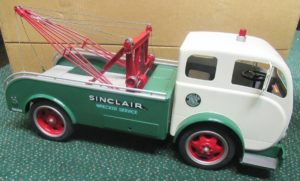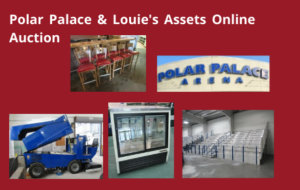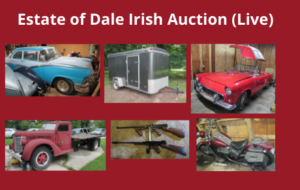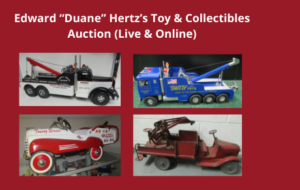 We attracted thousands of bidders throughout the US, shipping in all 50 states. Also shipped to Canada, Germany and Australia with just over 2,600 packages mailed.
We are a full-service auction company. We strive to provide a service for almost every situation. Whether you have one item, classic car collection, entire estate, business liquidation, firearms (Rowley Auctions is an FFL dealer), farm, coins and more! We can help with many options to fit your best interest. Contact us today (810) 724-4035 for all your liquidation needs!!
Highlights:
1949 Harley Davidson Motorcycle = $22,500
1920's Lion 6ft Round Double Sided Porcelain Sign = $9,000
Bennet Koolmotor Clock Face Gas Pump = $3,400
1976 Pontiac Firebird Formula = $19,500
2020 Kubota L3560 Tractor with Cab & Loader = $34,500
John Deere 4120 Tractor with Loader = $25,000
Marvel Fantastic Four #5 = $8,690
1966 Uncle Russ Grande Ballroom Poster = $5,500
Vintage Ford Pedal Tractor = $4,650
1797 Liberty Silver Dollar = $4,300
2005 Foreman S 4WD ATV = $ 3,450
King-K Sinclair Wrecker Service Toy Truck = $2,750
1982 Topps Football Case Set = $2,500
Custom Entry Alder Wood Door = $2,100

Henry Model HO18AH 410 Lever Action = $2,075
Fred Thompson "Smitty" Wrecker Toy = $2,000

Kubota SVL 75 Track Machine = $36,500
Komatsu D32P Wide Track Dozer = $39,375
2017 Chevrolet 2500HD 2WD Truck = $17,500
2017 South Bay Pontoon = $25,500
2014 John Deere 4044R Diesel Tractor with Backhoe = $32,750
2000 Zamboni Model 500 = $33,250
1943 Ford GPW Military Jeep = $21,000
2013 John Deere 825 Gas 4×4 Gator = $11,300
2003 Chevrolet Truck Featured in Autorama Magazine = $12,800|

2021 Ploaris Sportsman 570 ATV = $9,200
1955 Ford Thunderbird = $18,480
Thank you to all our sellers for trusting us to conduct their auction and to our loyal customers, that made 2021 a busy & exciting year! You truly never knew what type of item was going up for auction week by week and that's why we have such a passion for this business.
Wishing everybody a safe and happy holiday. Thank you so much for your continued support of Rowley Auctions and we look forward to 2022!
Rowley Auctions is a family owned and operated auction company that has been conducting auctions in the state of Michigan and beyond for more than 30 years. We also conduct auctions in parts of Ohio, Indiana and Pennsylvania.
Rowley Auctions located in Attica, Michigan.
Website: RowleyAuctions.com
Info: office@rowleyauctions.com – (810) 724-4035