William Gobart Live On-Site Estate Auction
September 6, 2020 11:00 am
62403 Omo Rd., New Haven, MI 48048
Please Note: this auction is now over.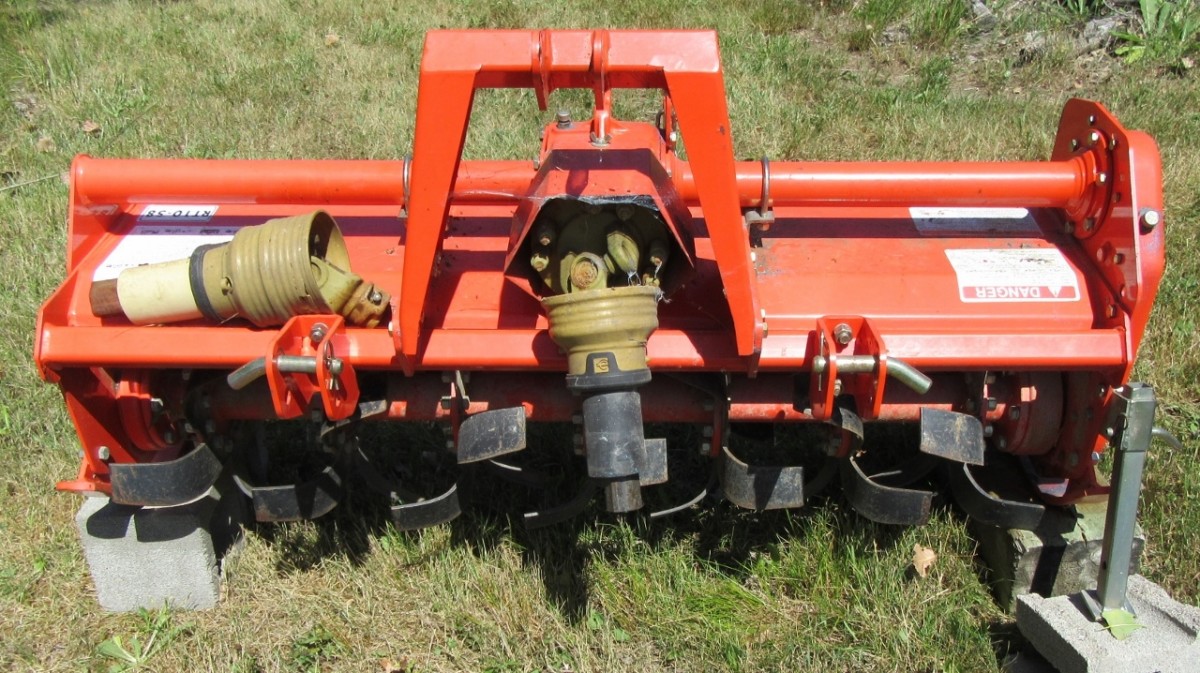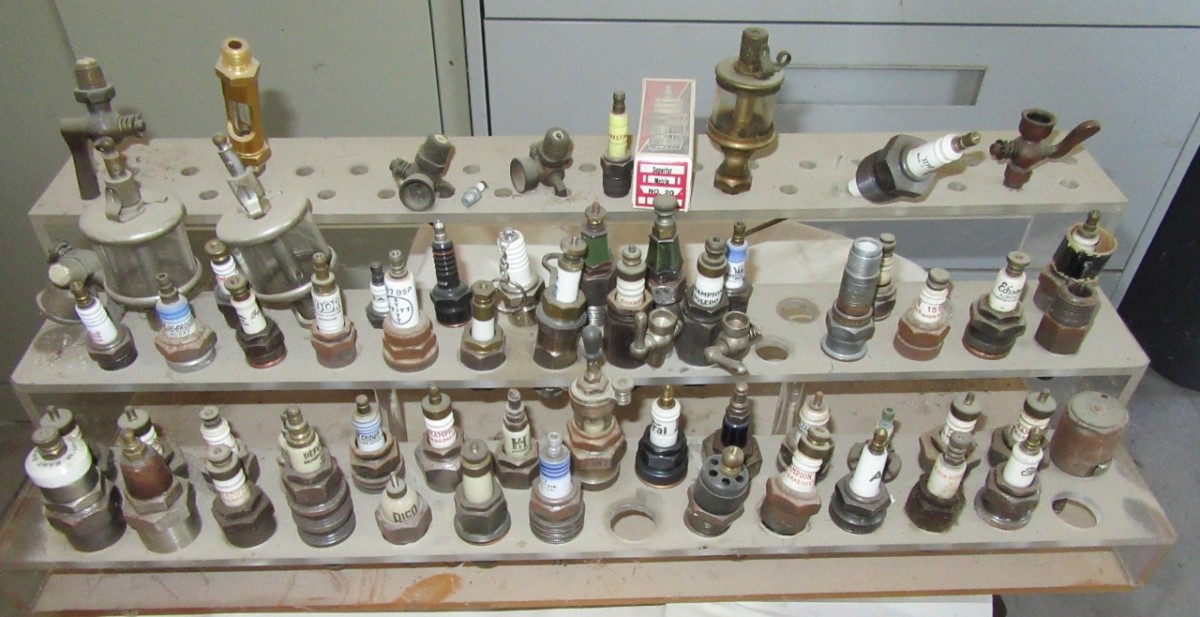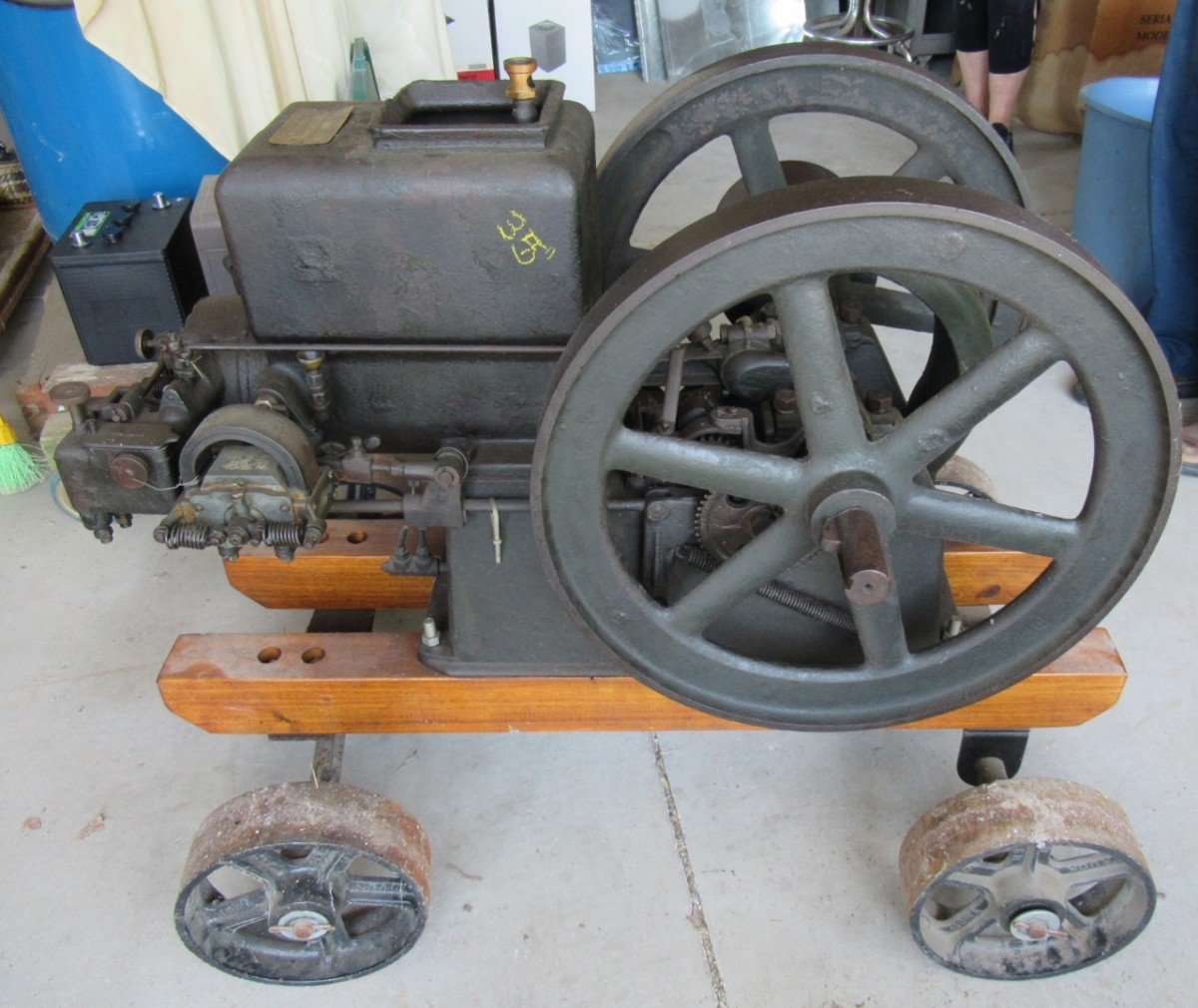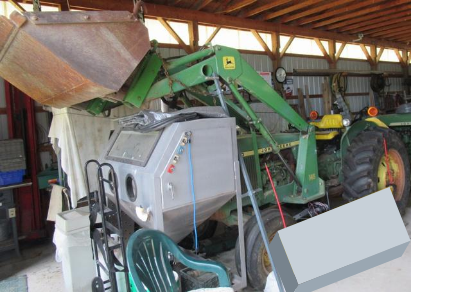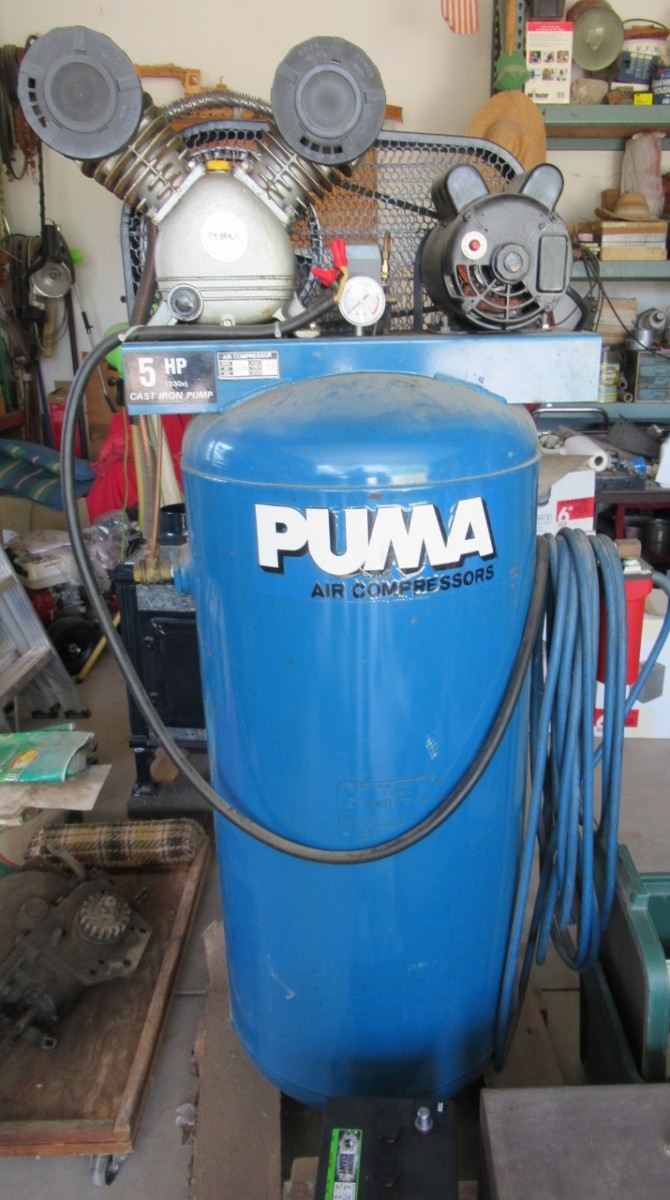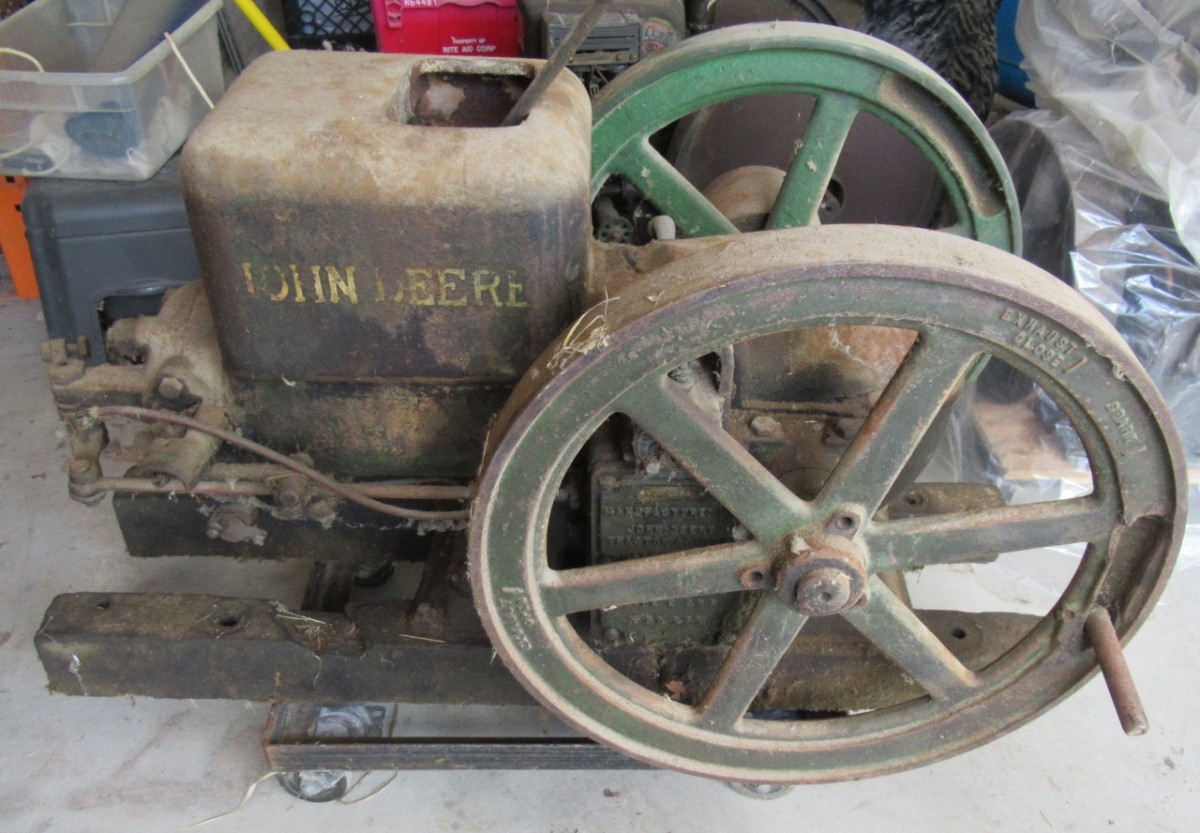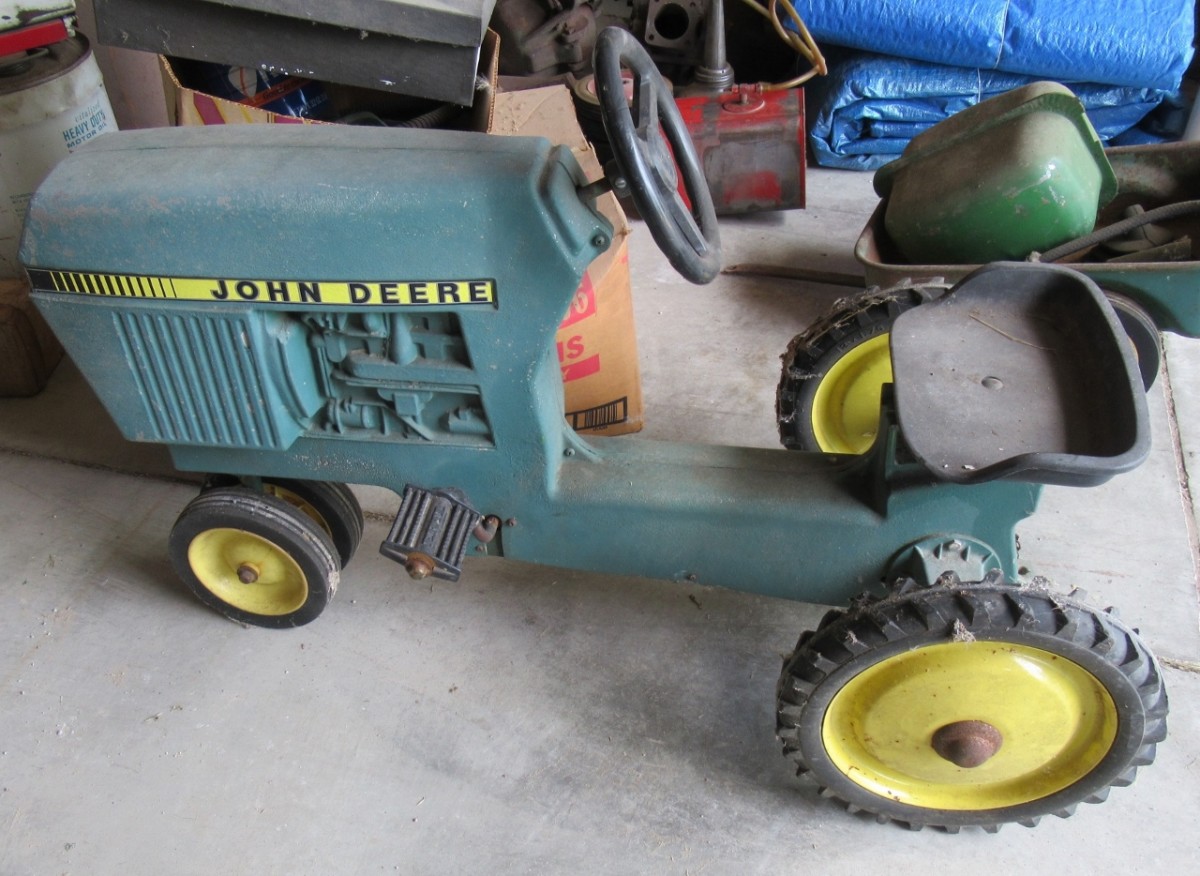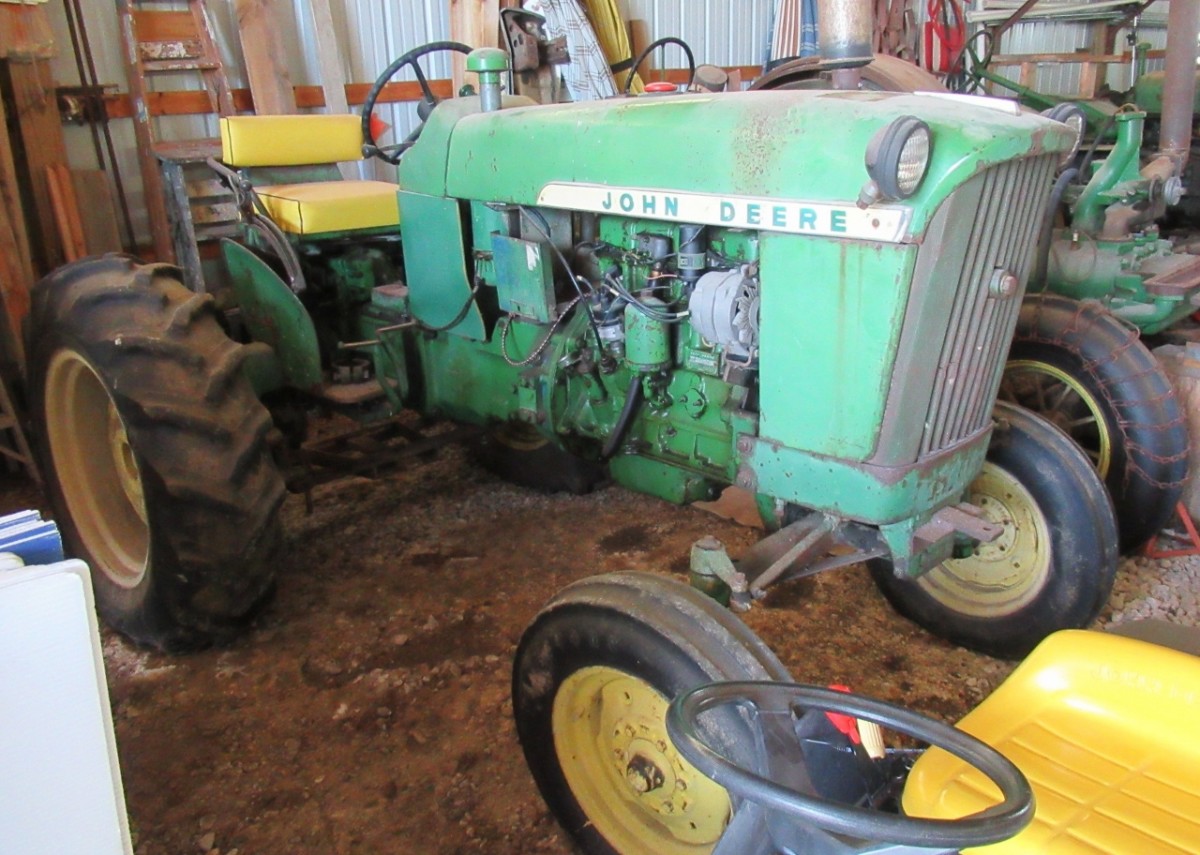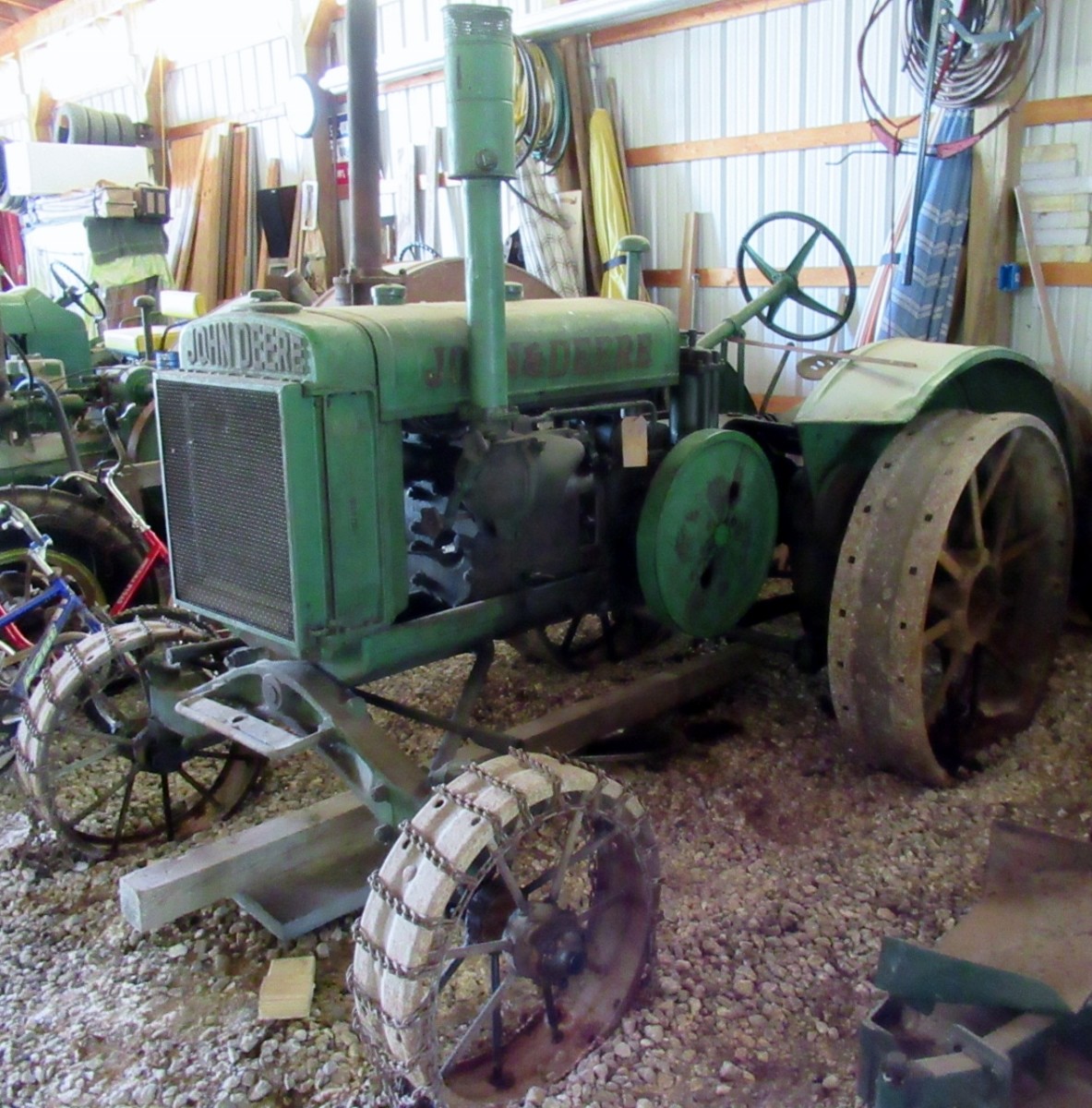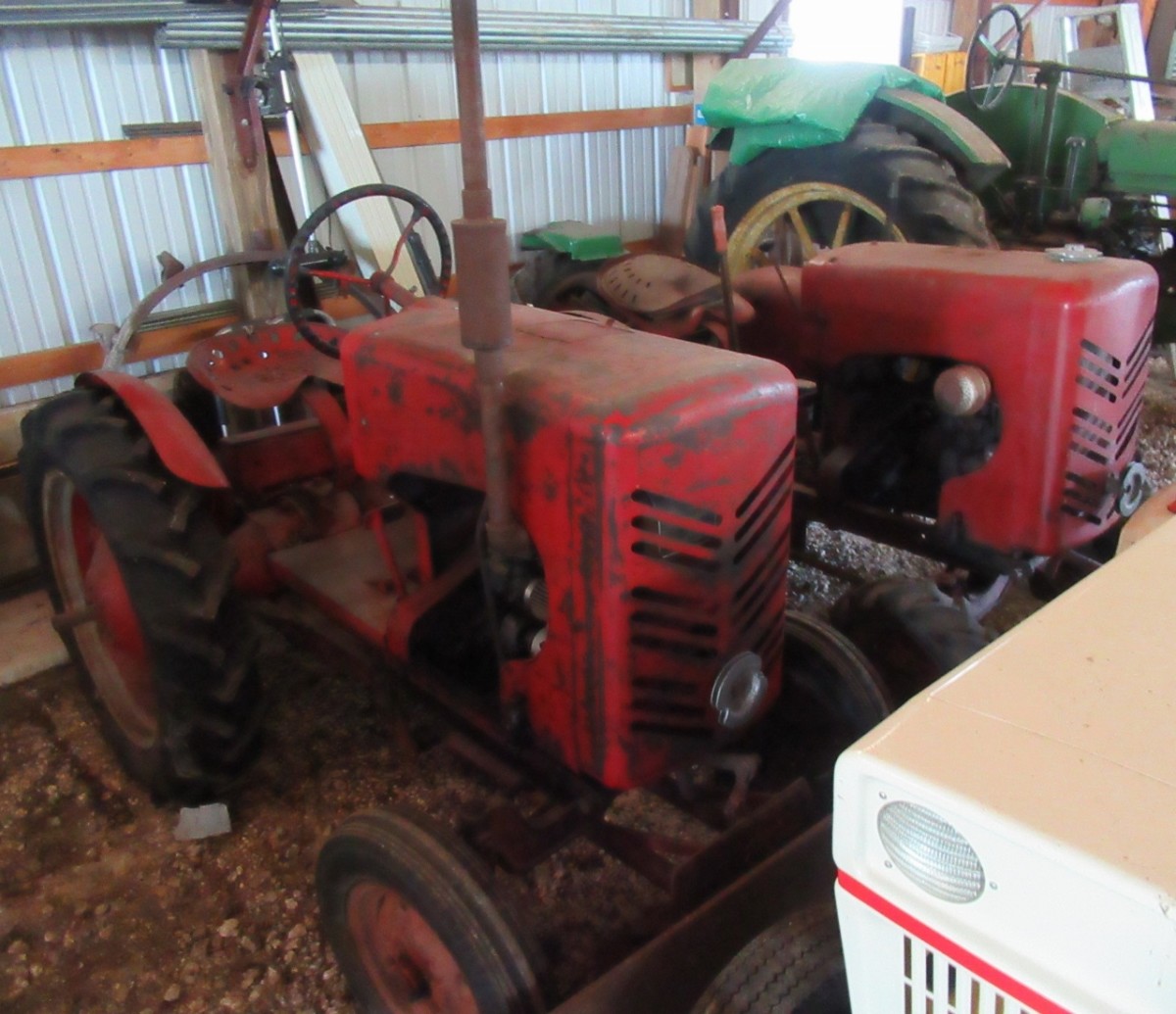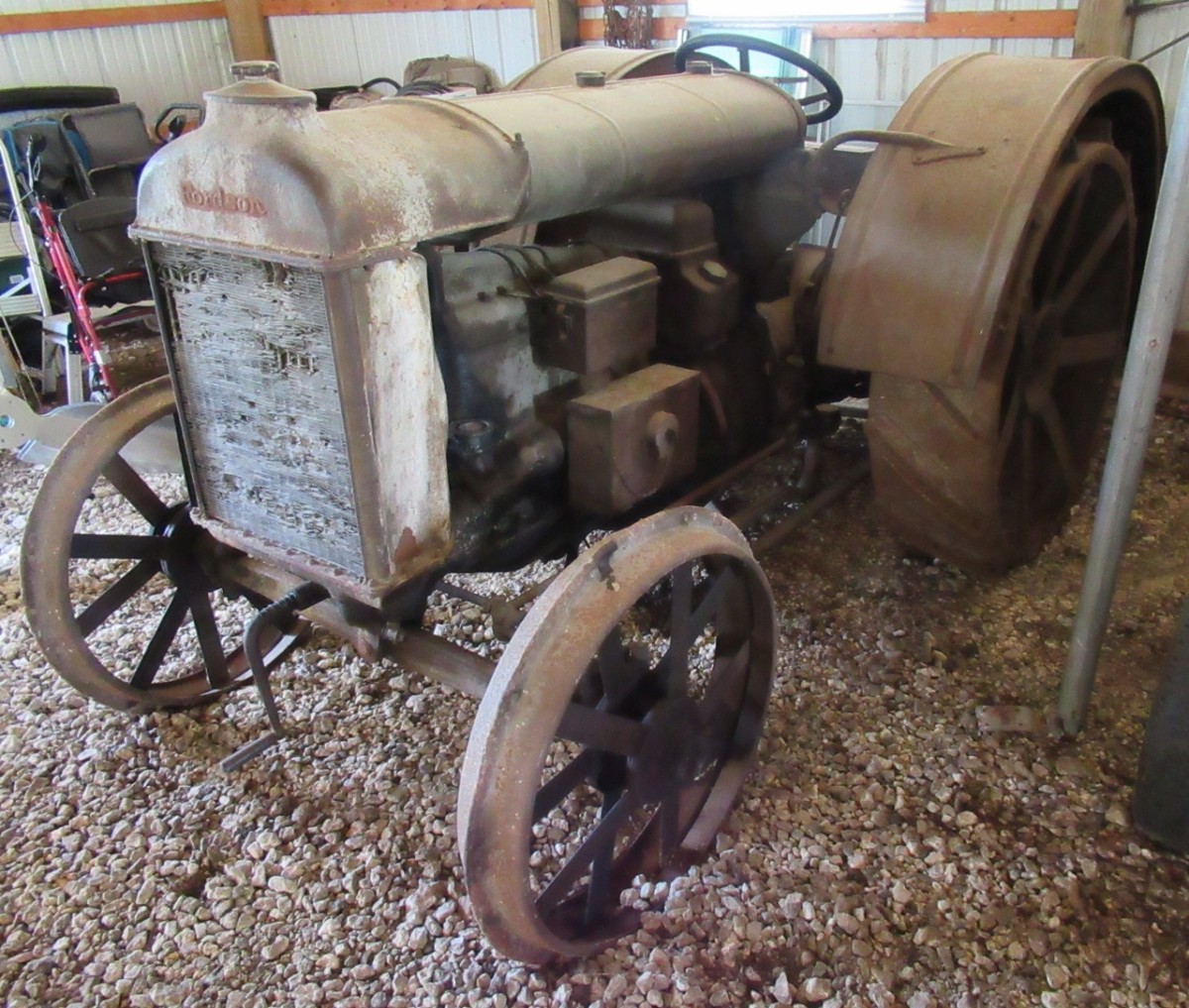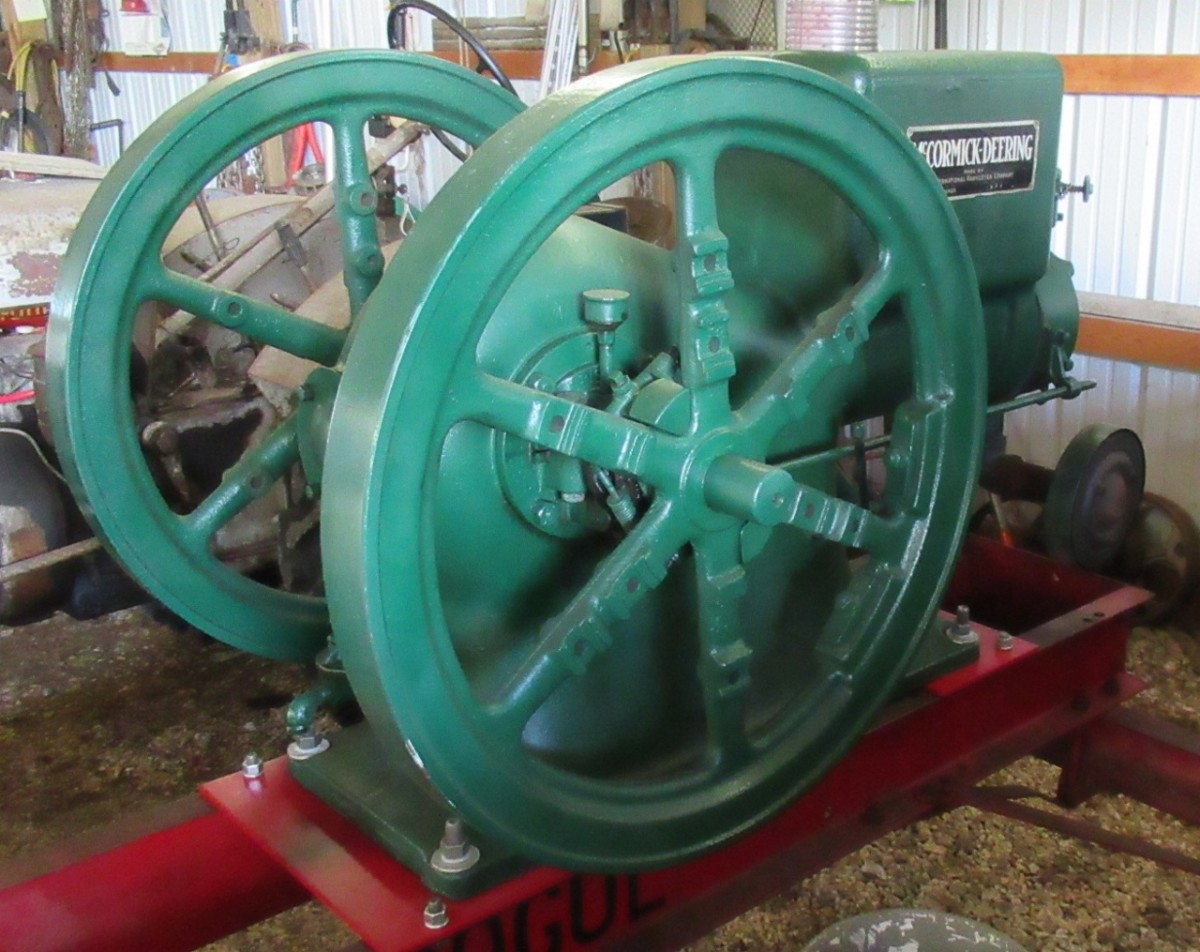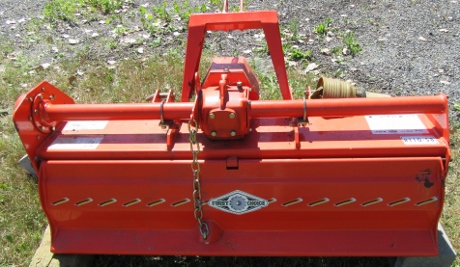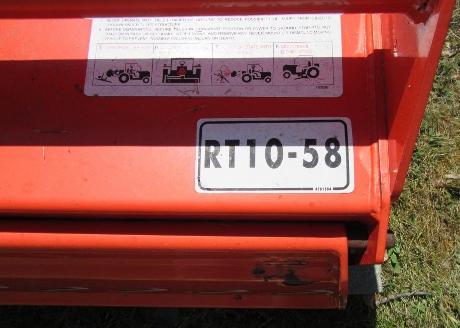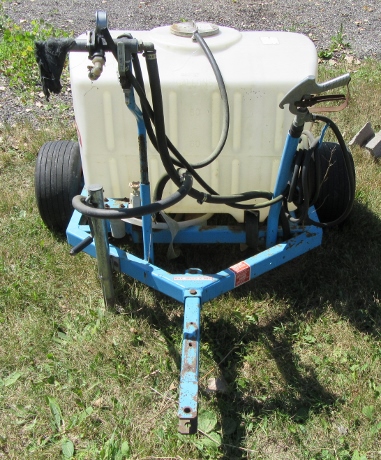 William Gobart Live On-Site Estate Auction
Sunday, September 6, 2020 – 11 AM
Preview at 9:30 AM
Location: 62403 Omo Rd., New Haven, MI 48048
Due to Mr. Gobart passing away, we have been contacted by his wife, Barbara, to auction his vintage tractors, antique hit 'n miss motor collection, equipment he has accumulated over many years.
Auctioneer's Note: A wonderful collection to be offered at live auction.
Auction Listing & Details
Warnock Hersey Heritage Wood Stove – Never Used
1979 Can-Am 250 Motorcycle
New Wood Stove Pipe
12ft Crestliner Flat Bottom Row Boat w/ Oars
Sport Fisher 7hp Outboard Boat Motor
Aluminum Row Boat
Various Bicycles
Antique Hit 'n Miss Engines & Engines
Sattley-Montgomery Ward Co. 3hp
Fuller & Johnson Model NC 2hp
Cushman Mod. 5033 5hp Engine (Combo of Hit 'n Miss Engine & Combustion)
Stover 2hp
Fairmont Railway Motors Inc. 4hp, Type PHA
McCormick-Deering w/ Cart
Air-Cooled Brownwall
John Deere Type E – 3hp
Wisconsin Hit 'n Miss Engine
Wisconsin Air-Cooled Engine
1½ hp Hit 'n Miss Engine
Vintage Cement Mixer w/ Hit 'n Miss Engine
Steel-Wheeled Engine Cart
Model of Hit 'n Miss Engine
Tractors & Tractor Parts

John Deere 2400 A Diesel w/ 145 Loader – 4 Wet Lines in Rear, PTO, 3pt, Good Rubber, 4219 DR 10 Type
John Deere 1010 Tractor – PTO, 3pt
John Deere D Tractor
John Deere B Tractor w/ Narrow Front
John Deere G Tractor w/ Narrow Front
John Deere L Tractor
Early 1930's Fordson Tractor w/ Steel Wheels
John Deere GP Tractor w/ Steel Wheels S# 227473
(2) Gibson Tractors
Gibson Tractor w/ Sickle Bar Mower
Silver King Tractor
Gibson Tractor – Old
Transmission for Tractor
John Deere D Parts
Various John Deere Parts
Gibson Tractor Parts
Tractor Tires – Various Sizes
Sheet Metal for Tractors
Farm Implements & Equipment
First Choice RT10-58 Rototiller – 5ft, PTO, 3pt
Springtooth Blade 3pt
Rear Blade – 3pt (May Be Homemade)
5ft Flail Mower – 3pt
5ft Brush Hog – 3pt
6ft Disc – 3pt
Older Finish Mower – 3pt
Woods 3pt Rear Blade
John Deere 2 Bottom Plow – 3pt
Massey Ferguson Posthole Digger – 3pt
3pt Drag
2 Bottom Pull-Behind Steel Wheel Plow
Single Bottom Metal Shear
PS-100 Pull-Behind Fruit Sprayer
Pull-Behind Disc
Steel-Wheeled Wagon Running Gear
Various Steel Wheels – Large & Small
Wagon Frame
Lawn & Garden Equipment
Bolens ST110 Hydro Garden Tractor
John Deere 111 Garden Tractor
John Deere 100 Riding Lawn Mower
John Deere SX75 Riding Lawn Mower
Ransomes T-16K Bobcat Mower
Snapper 5hp 20" SX5200 Snowblower
6ft Land Roller
New Idea Sickle Bar Mower
Tomahawk Chipper/Shredder
Craftsman 127cc Gas Edger
Various Lawn Mower Tires
John Deere Utility Trailer
Lawn Roller
Craftsman 100 Spreader
Craftsman Weedwhip
Equipment & Tools
Simpson Powerwasher 3400 PSI w/ Honda Engine – Never Used
Puma 5hp Air Compressor w/ Cast Iron Pump
Central Machinery Sheet Metal Stretcher
Auto Hoist
Jet Disc Sander – 20in
TriStar 10gal Pressure Sandblaster
Skat-Blast Sandblast Cabinet
Gas Powered 1" Water Pump
3" Trash Pump w/ Honda GX Engine
1969 Chevrolet 350 V8 Motor
Various Vintage Car Parts – Mainly Chevrolet
Mac 4 Ton Hydraulic Body/Frame Repair Kit
Wisconsin Motor – Air Cooled Power Unit
Road Grader
Craftsman Toolbox – Top & Bottom
Table Saw
Power & Air Tools of all Kinds
1" Air Impact Driver
Precision Set-Up Blocks – Several Styles
Metal Working Tools
Truck Pick-Up Cab
Air Compressor Accessories – Filters, Etc.
Large Stack of Privacy Fencing
Wood 4×4's
Gas Tank
Collectibles
Large Spark Plug Collection in Several Showcases – Great Group!
N.O.S. Spark Plugs
Spark Plug Displays – A/C, Champion & Accel
John Deere Pedal Tractor
Cast Iron Dinner Bell
Buckboard Seat
Glass Lighted Display Cabinets
Die Cast Toy Tractors – JD, Farmall & Others
Die Cast Cars – Dale Earnhardt & Others
Die Cast Model Hit 'n Miss Engines
R/C Cars, Airplanes & Accessories
5 Gal Oil Cans w/ Spouts
Vintage Magazines Dating Back to 1960s – Mechanix, Popular Mechanics, Playboy, Old Gas Engine, Etc.
Farm Literature – Two-Cylinder Mags, Hard Cover Tractor Books and Others
Various Old Michigan License Plates
Harley Davidson Plaques
Old Pop Bottles
And More Day of Auction!
62403 Omo Rd., New Haven, MI 48048
Terms & Conditions: Cash, Personal check w/ current ID, Major credit cards. 3% added to debit/credit card payments. Everything is sold "AS-IS" with no warranty or guarantee expressed or implied. Purchases must be paid in full day of auction. It is the responsibility of the buyer to determine the condition of the items and bid accordingly. Announcements day of auction take precedence over any printed material. Lunch Available.
See All Upcoming Auctions