The Bergeron Collection Auction (Live)
7839 Shaw Rd. Imlay City, MI 48444
Please Note: this auction is now over.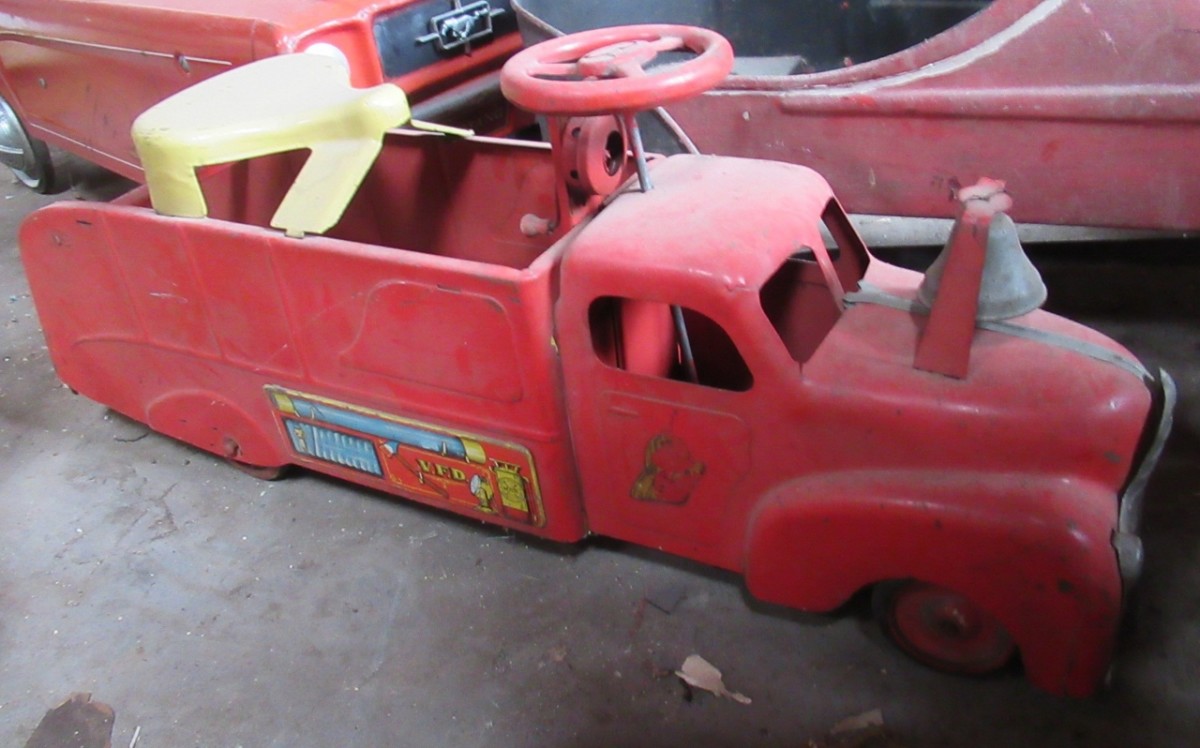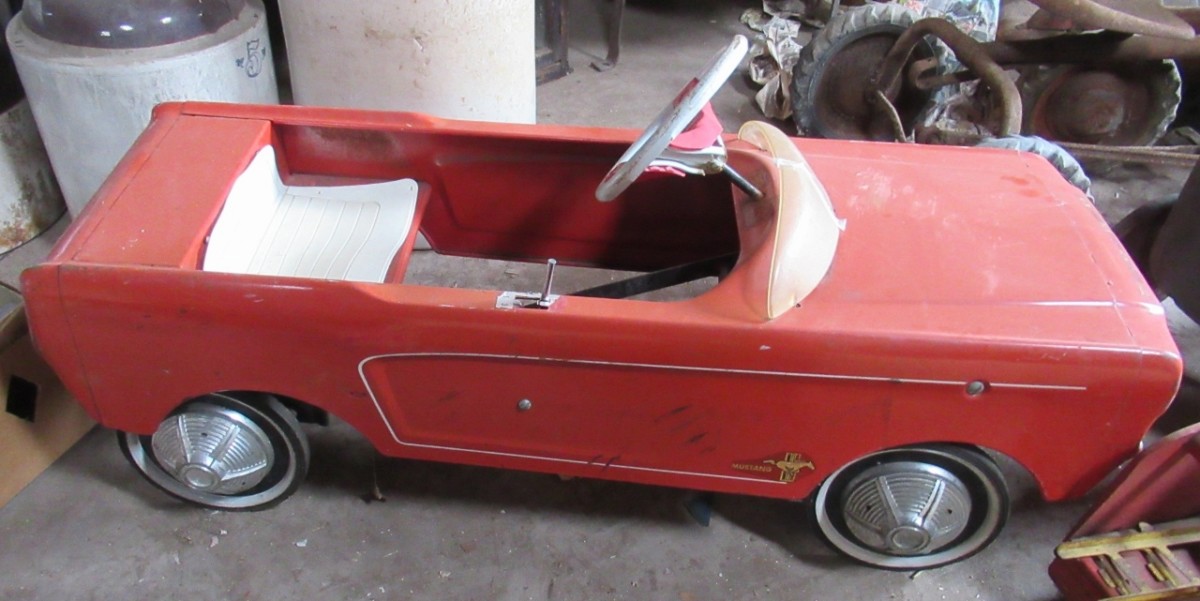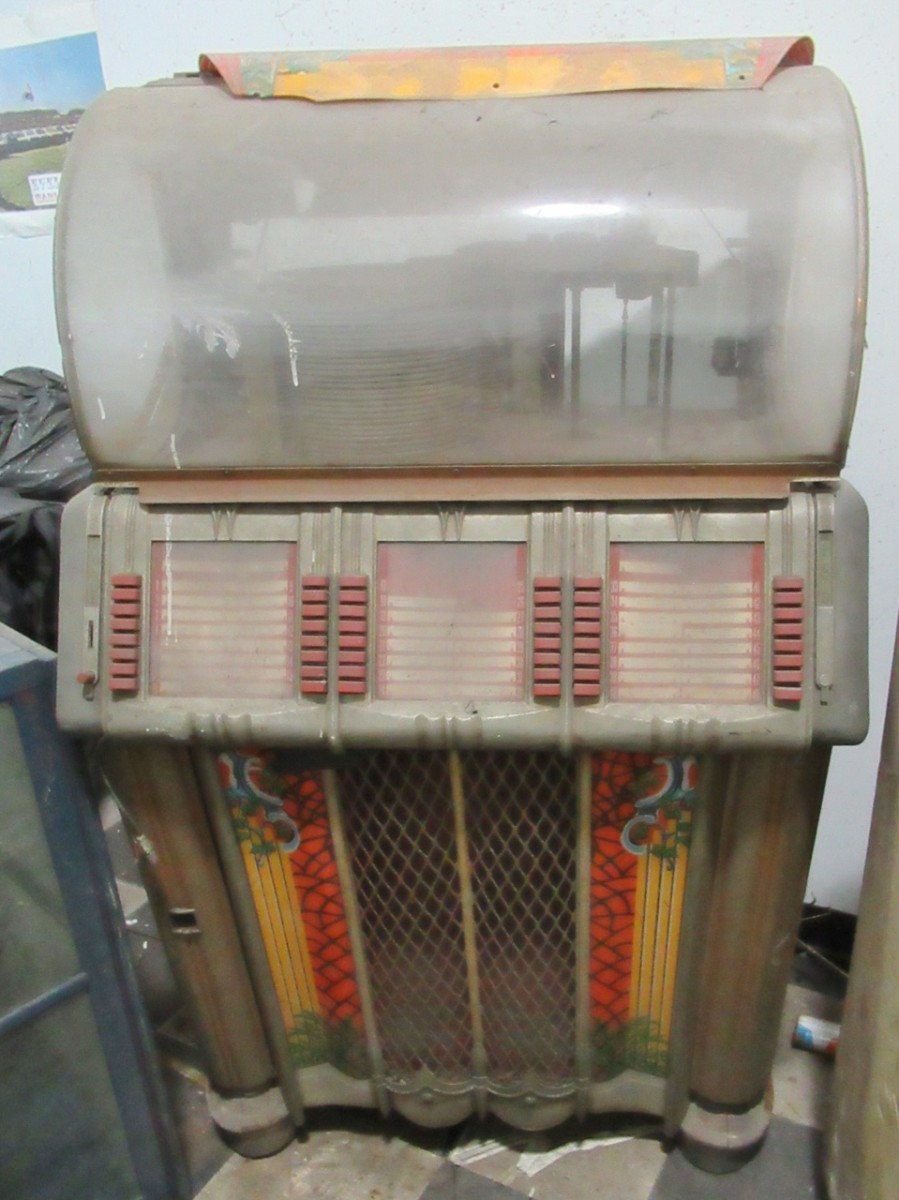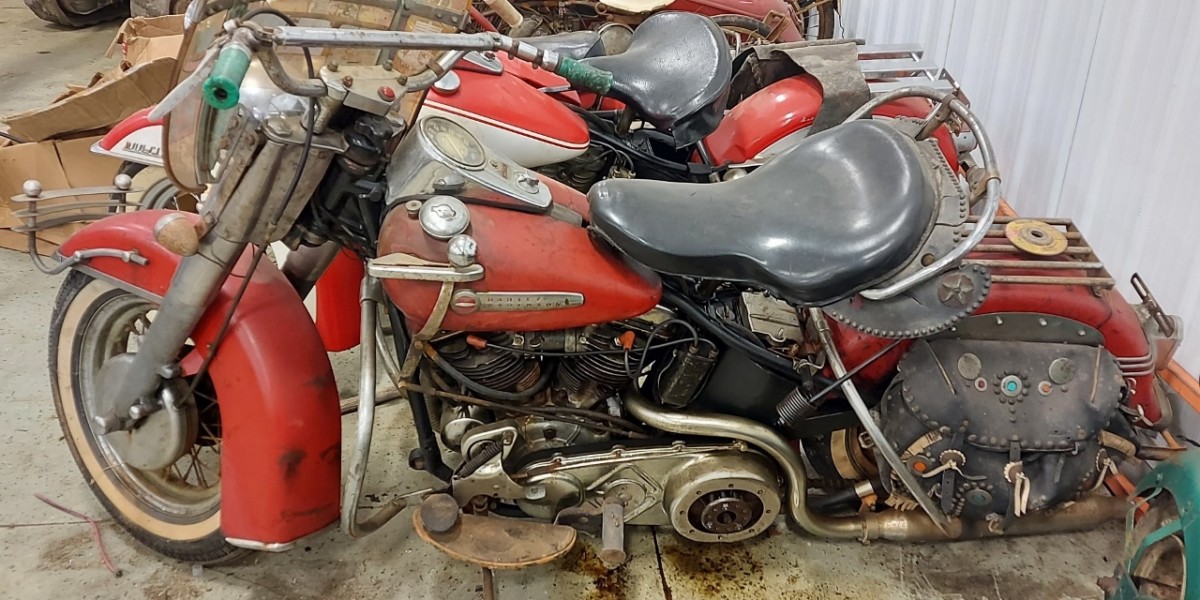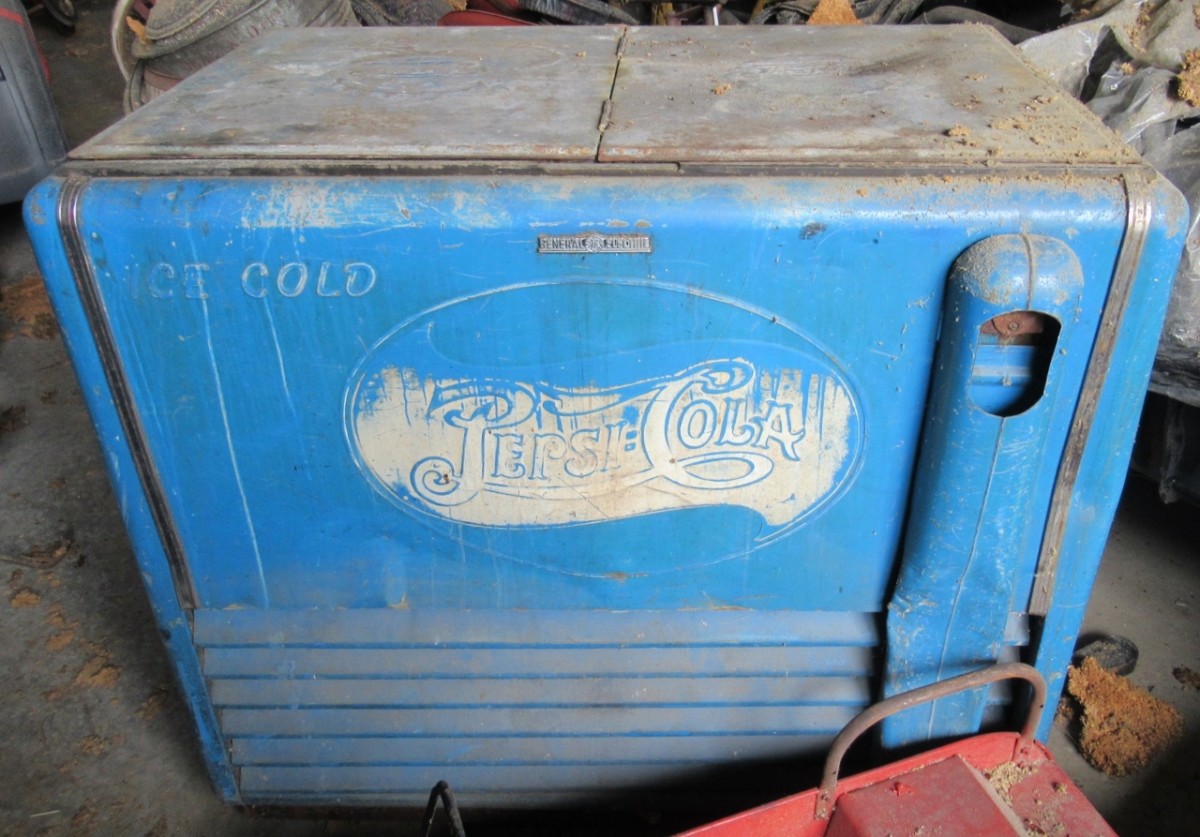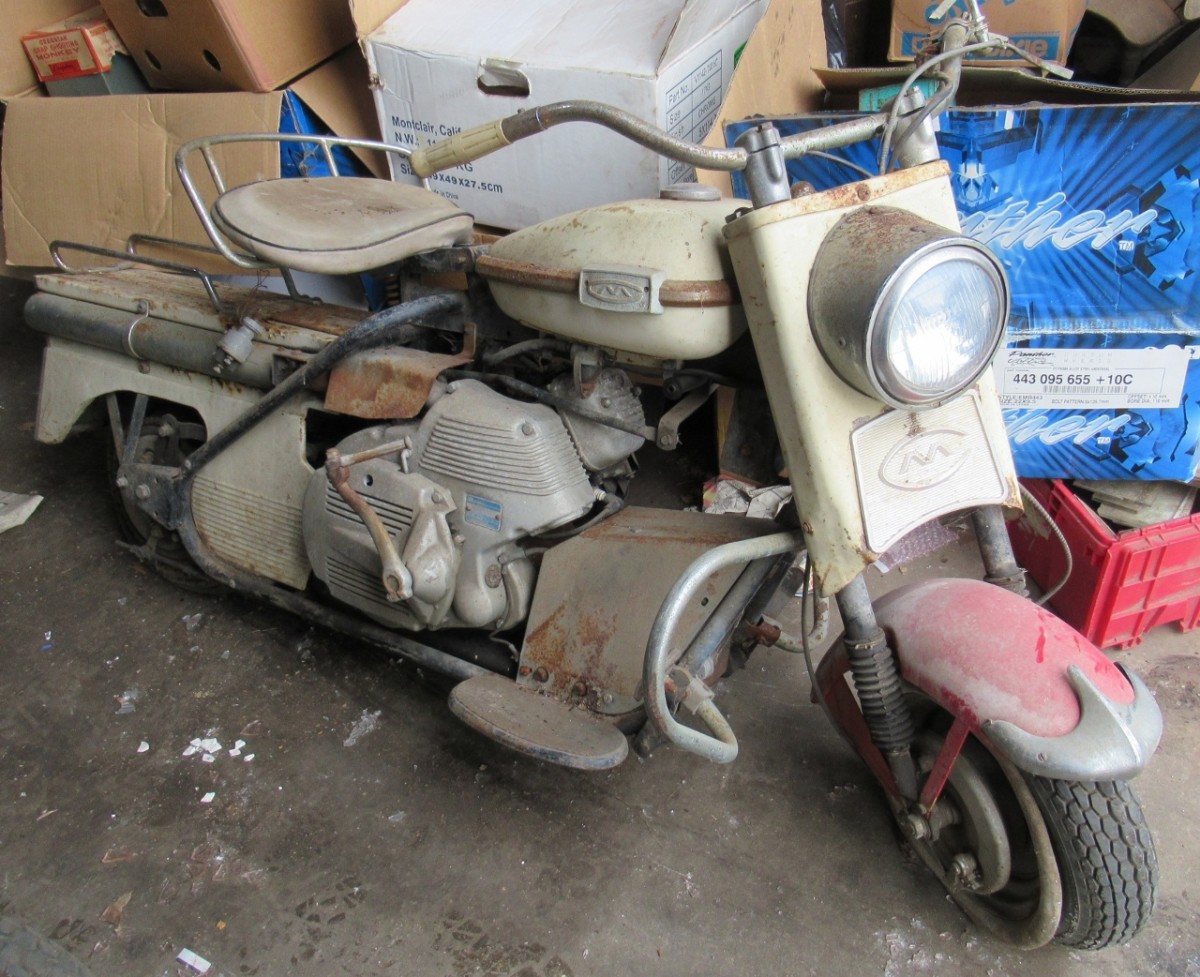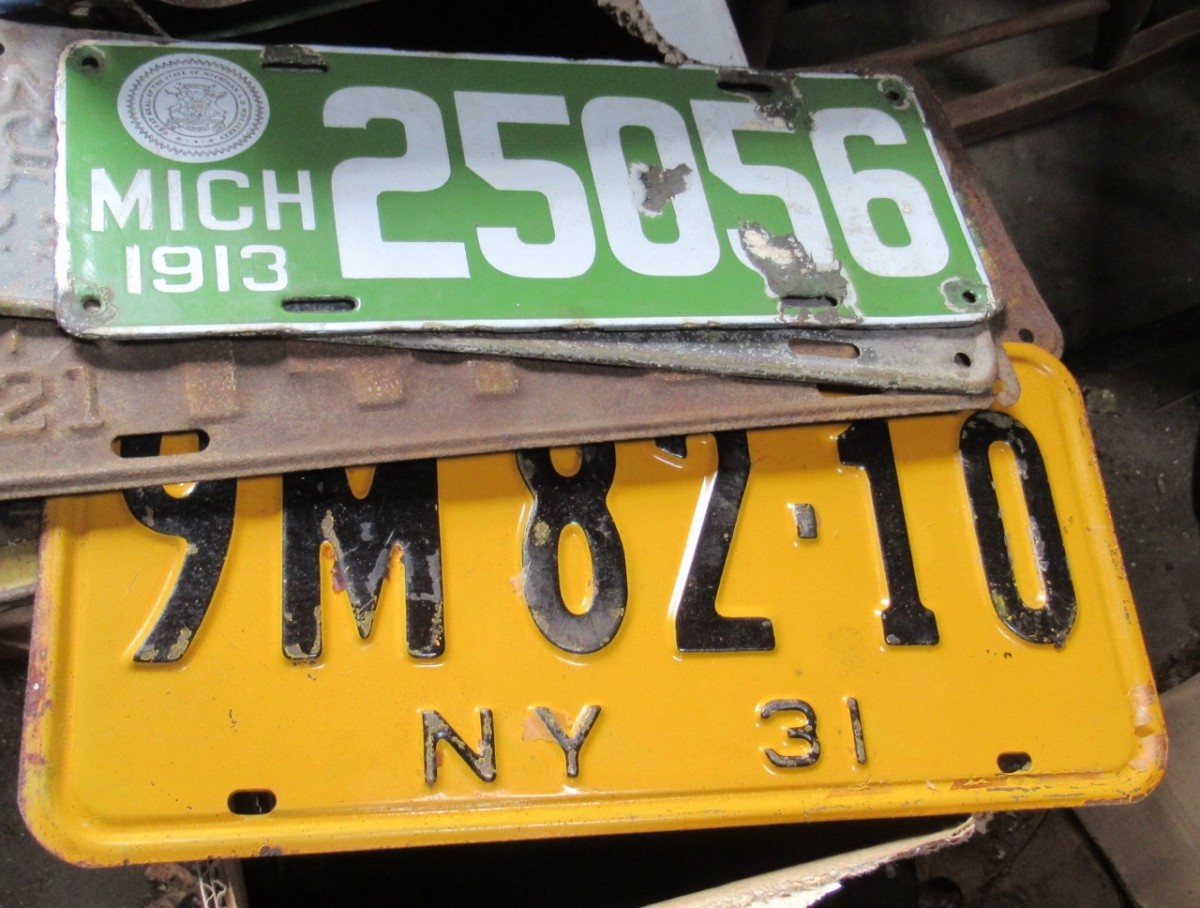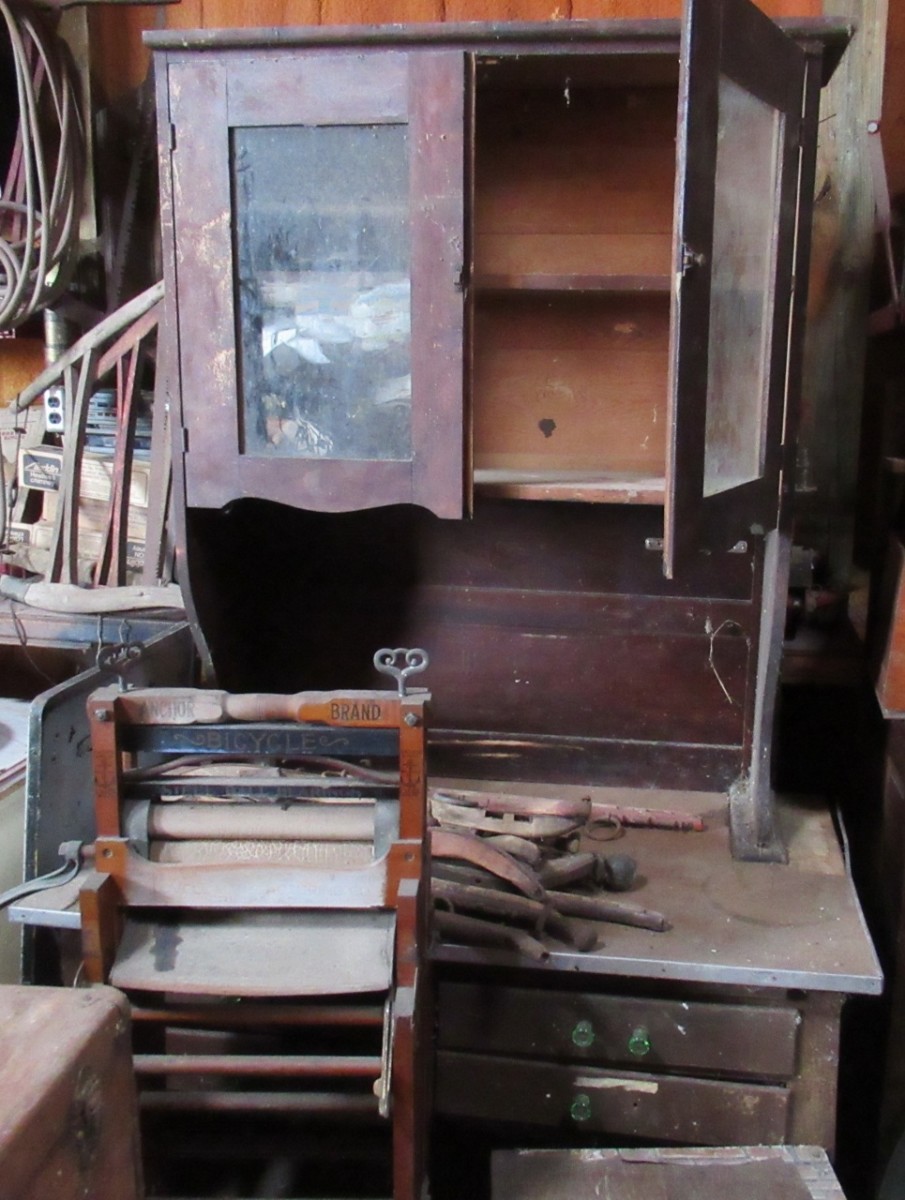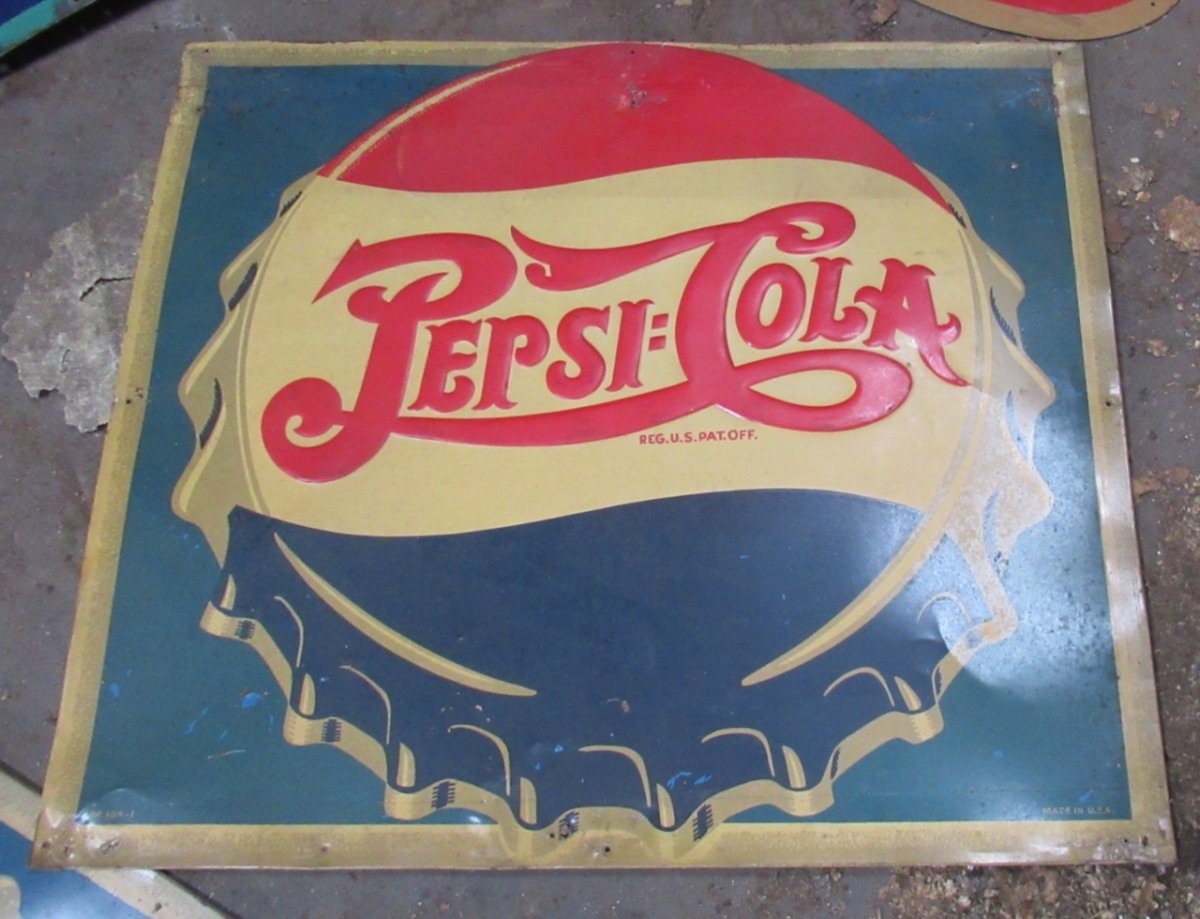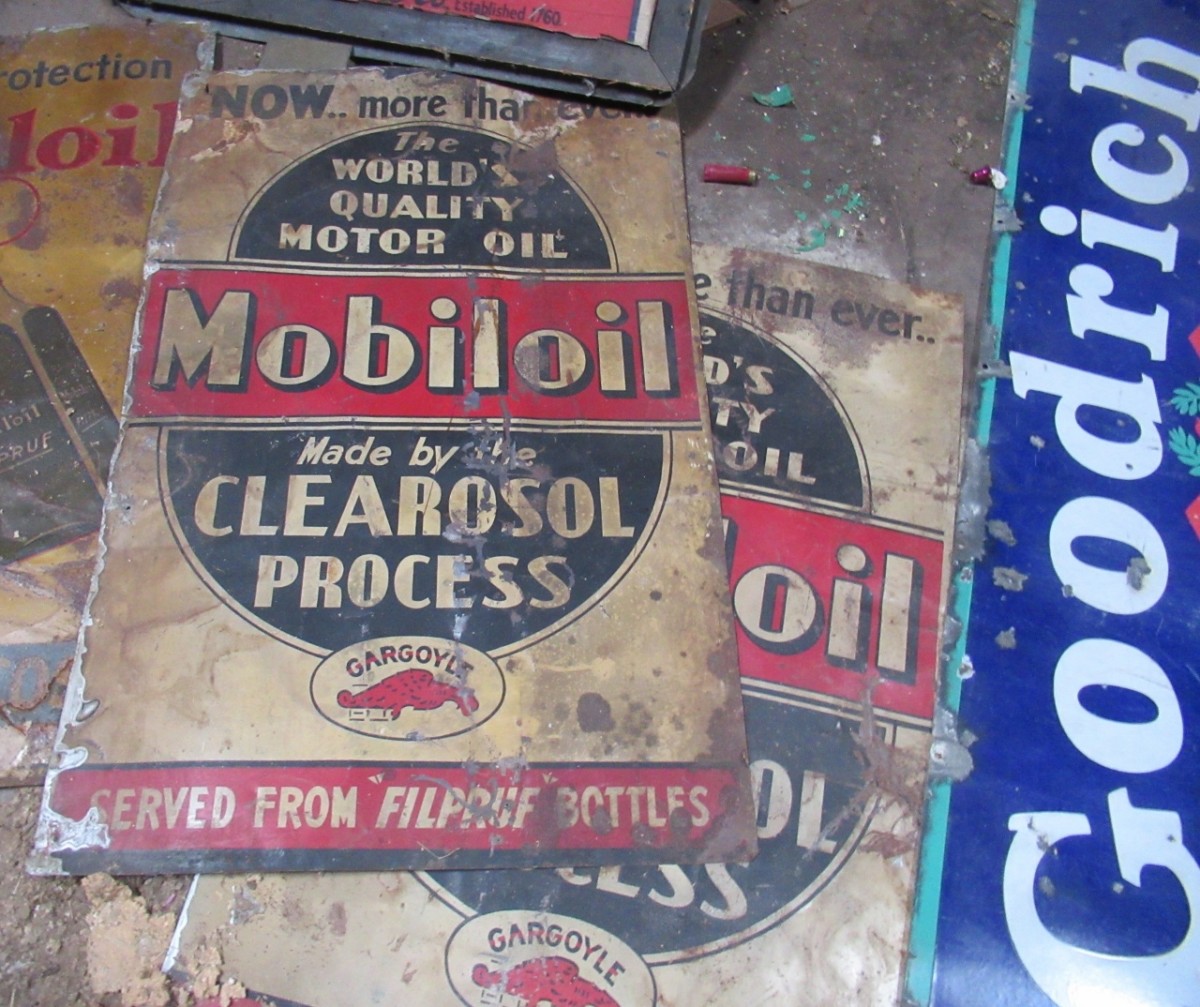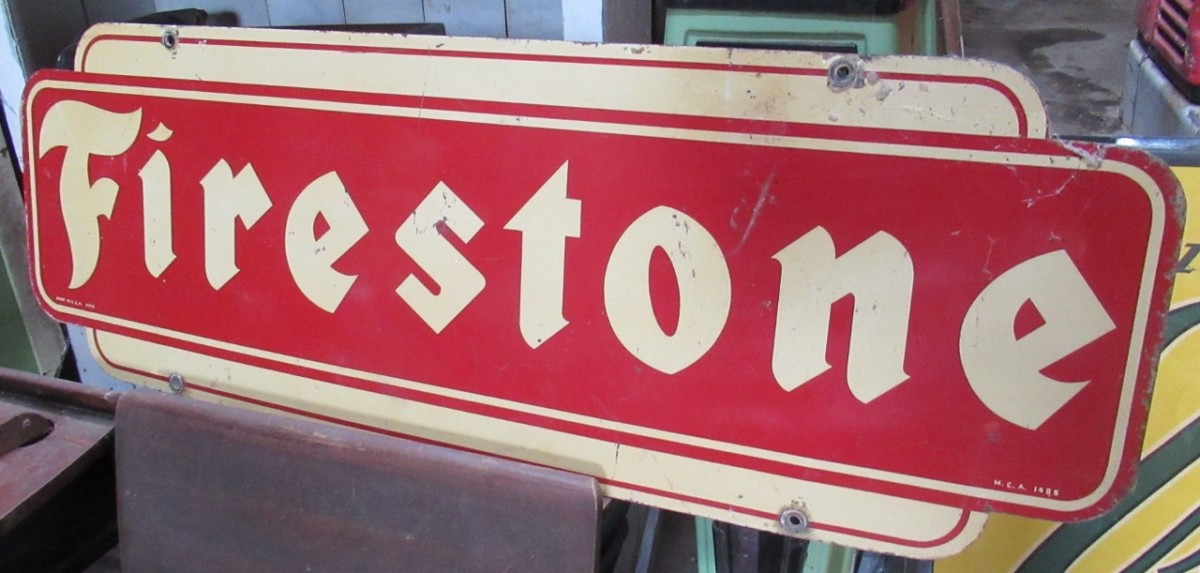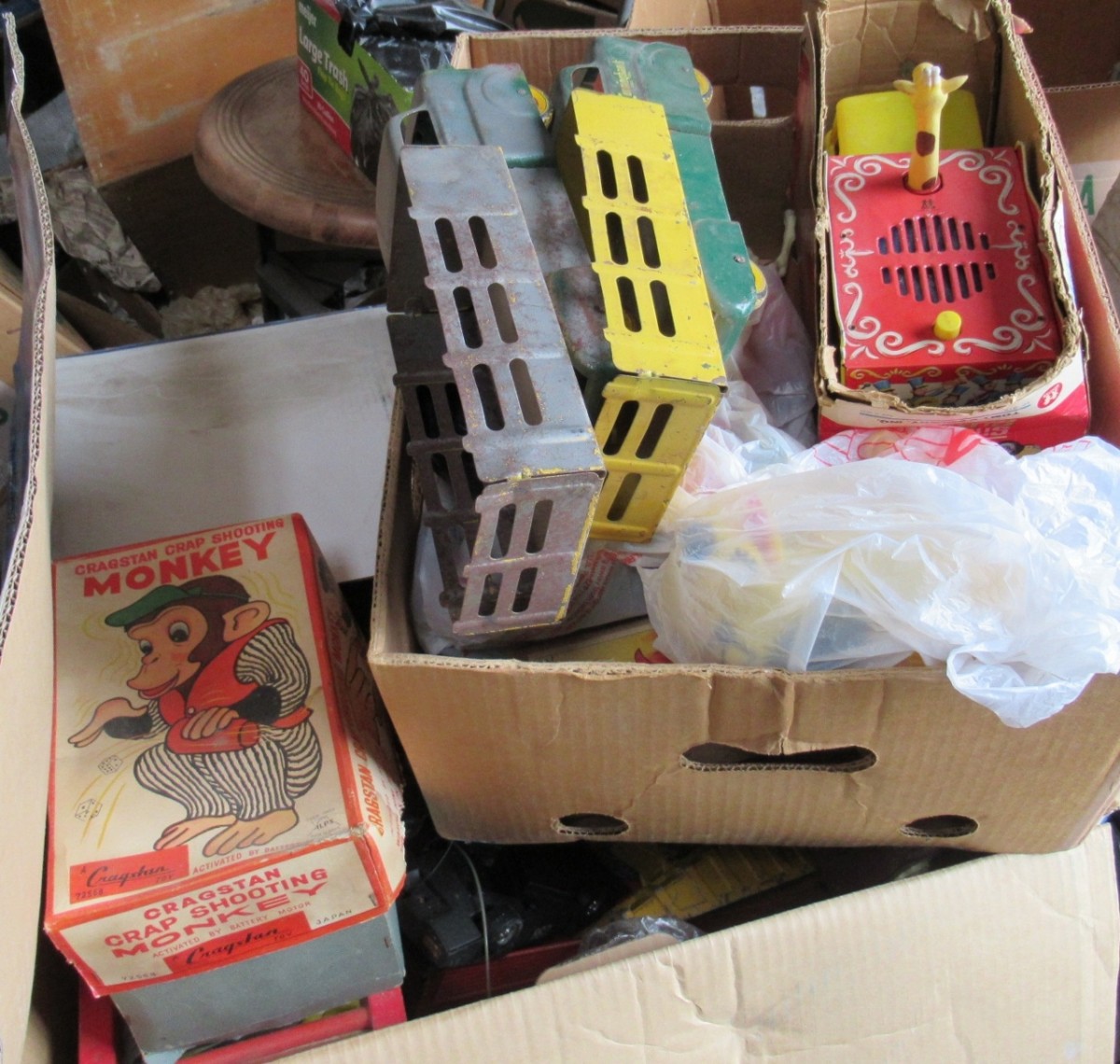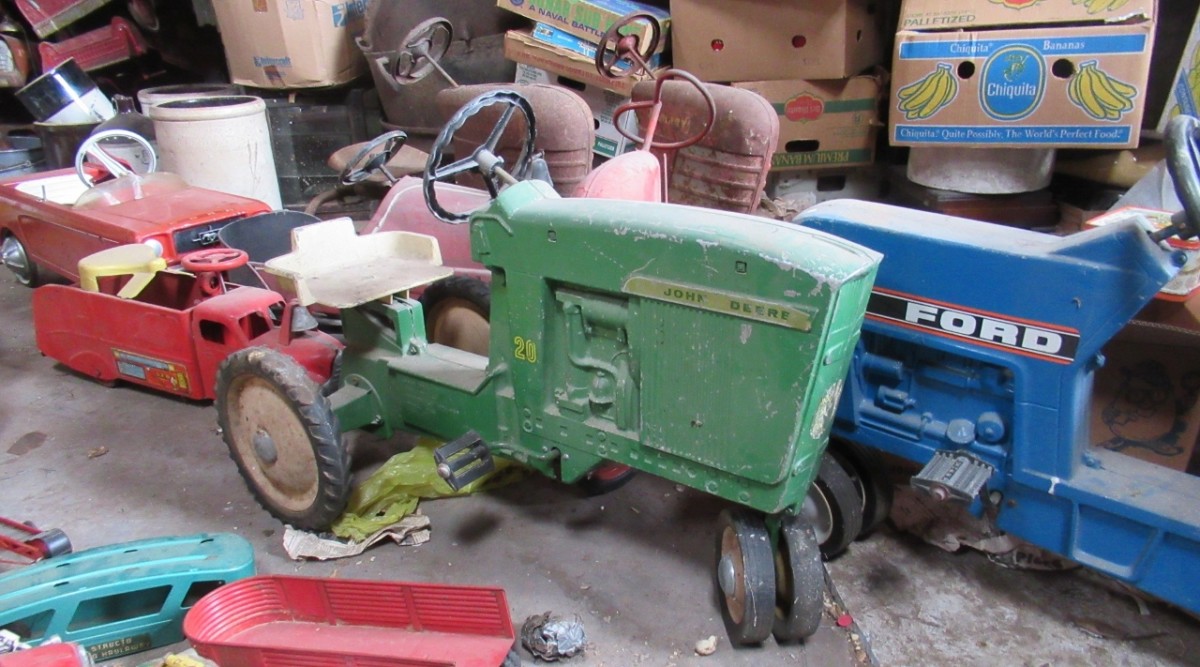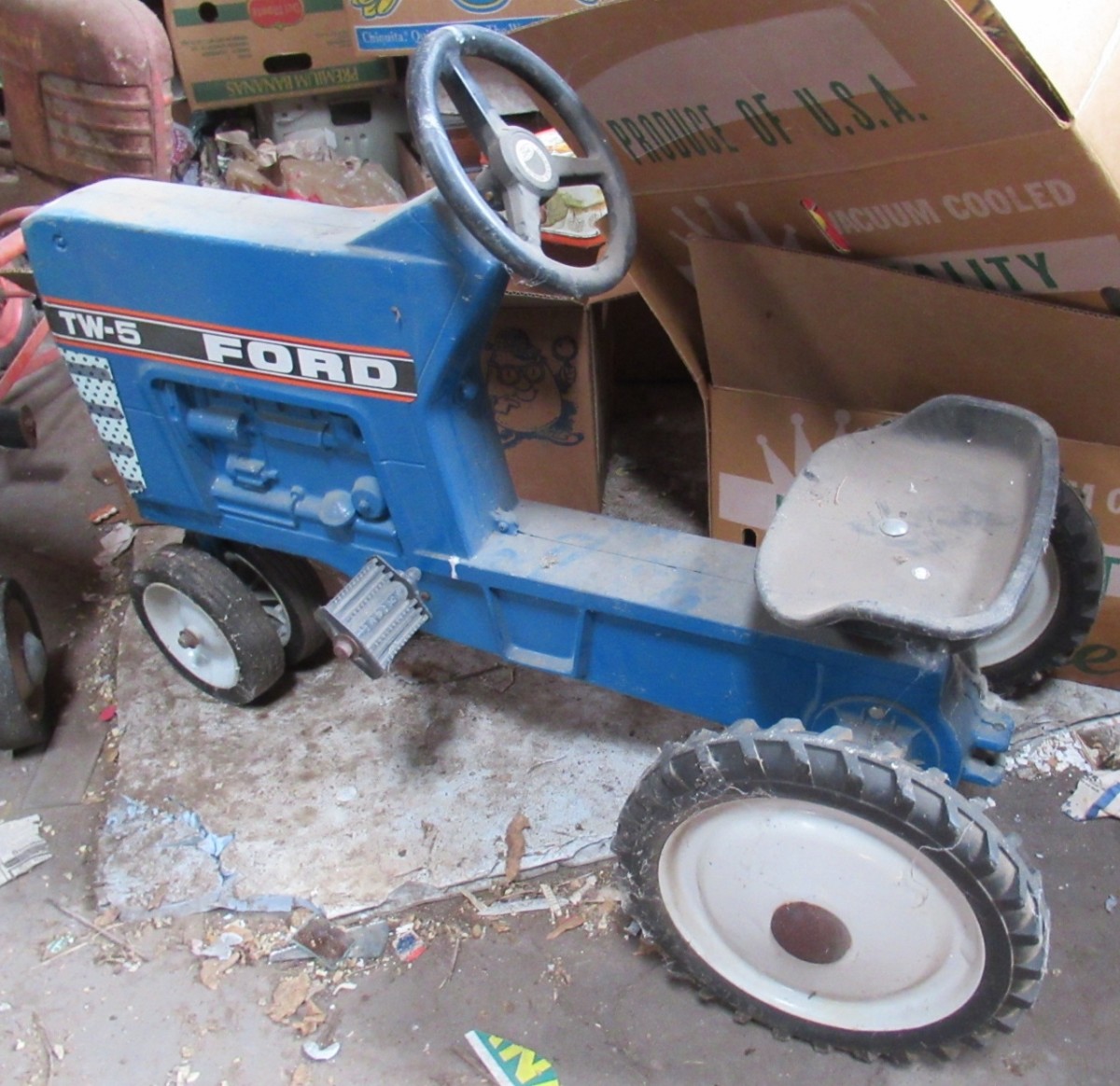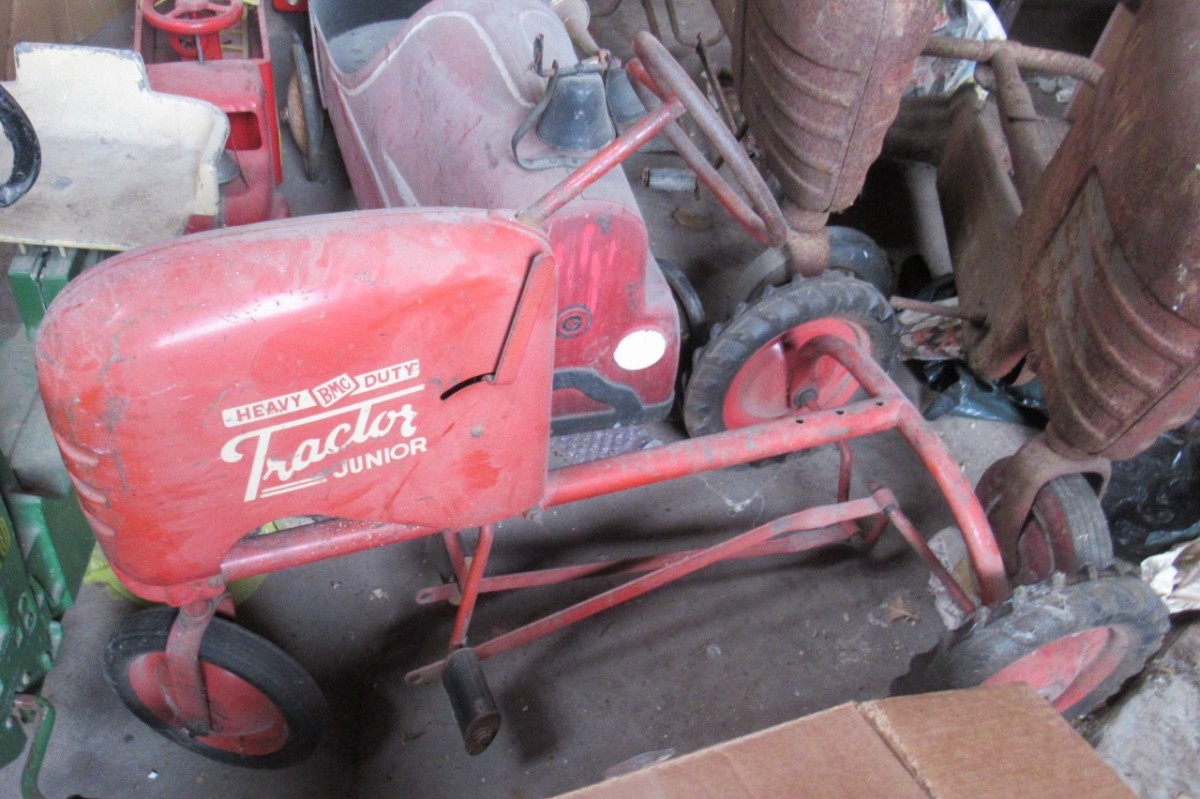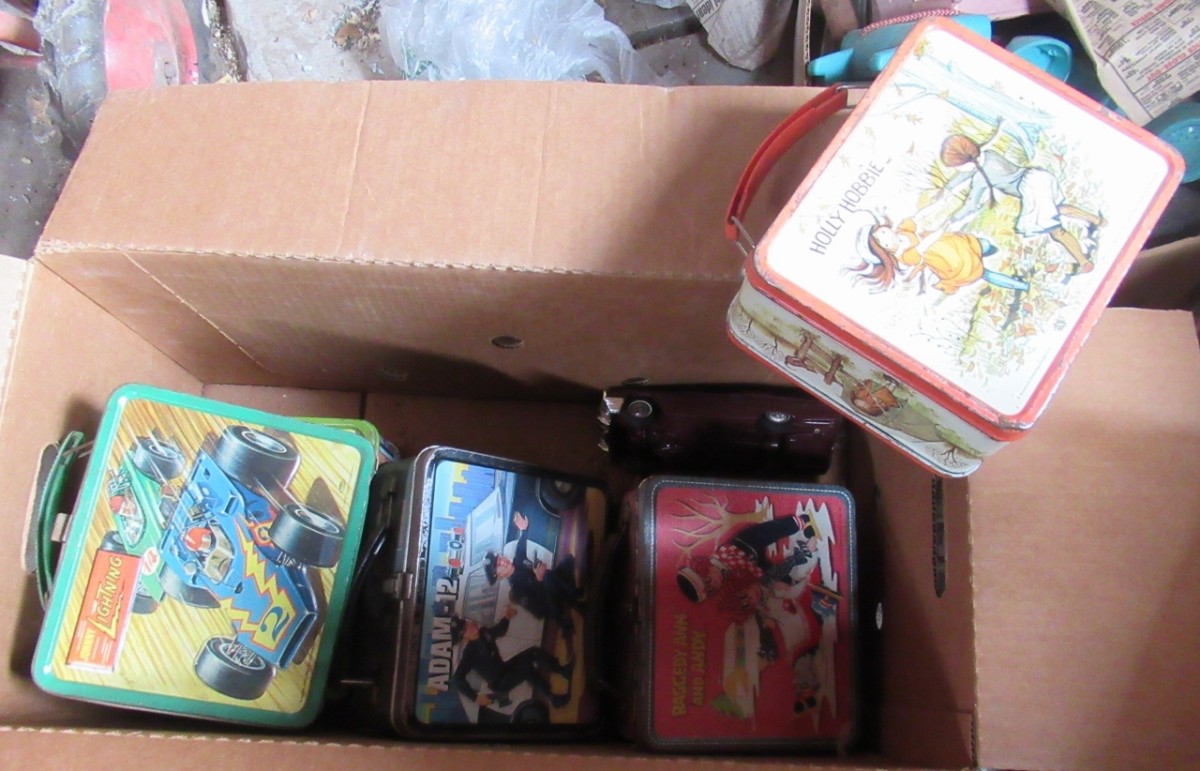 The Bergeron Collection Auction
Saturday, July 31, 2021 – 10 AM
Location: 7839 Shaw Rd. Imlay City, MI 48444
Directions: From I-69 & M-53 (Van Dyke) intersection, go North on M-53 approx. 7 Miles to Shaw Rd., turn East, go 1½ miles. Shaw Rd. is South of M-90, off Van Dyke. Watch for Auction Signs.
The Bergeron Family has been collecting for over 50 years, their collection is truly overwhelming. They have commissioned Rowley Auctions to liquidate the following personal property of advertising signs, antique motorcycles, vintage jukeboxes, vintage toys, pedal cars, petroleum items, bicycles, Cushmans and so much more at Live Auction.
Auctioneer's Note: This is a partial listing with lots to be discovered day of auction. This is truly the definition of a collection that has been stored for years – unbelievable! Good off-road parking.
Auction Listing & Details
Partial Listing
Motorcycles & Cushman
1949 Harley Davidson Motorcycle w/ Saddle Bags (No Title, Bill of Sale Only)
Late 40s Era Cushman Scooter
1950s Allstate Motorcycle
Advertising Signs & Related
Pepsi Cola Tin Signs
Firestone 2-Sided Sign
Orange Crush Tin Sign
Pennzoil Sound Your Z Sign
Exide Battery Service Recharging Sign
Drink Vernors Ginger Ale Sign & Other
Goodrich Silvertowns Tin Sign
Our Own Make – Lareine & Rex B. Rosenberg & Sons Sign
MobilOil Gargoyle Signs
Kendall the 2000 Mile Oil Sign
Exide Batteries Sign
Drink Nehi Beverages Sign
Bag Pipe Chewing Tobacco Sign
Salada Tea Push Bar
Eveready Battery Display
Wood Advertising Boxes

Antiques/Collectibles/Old Toys
AMI Multi-Horn High Fidelity Jukebox
AMI 200 Stereophonic Selections Jukebox
AMI Music Jukebox
Seeburg Jukebox
Wurlitzer Jukeboxes
City Fire Dept. Pedal Truck
Pursuit Pedal Airplane
Earth Mover Pedal Car
Mark IX Pedal Car
John Deere 20 Pedal Tractor
Ford TW-5 Pedal Tractor
Heavy Duty Tractor Jr Pedal Tractor
Ford Mustang Pedal Car and Others
Antique Ride-On Toy and Others
Dump Wagon Pull Toy and More
Pepsi LaCrosse Vending Machine
Drink Coca Cola Vending Machine
Drink Faygo Vending Machine
Several Old Pop Bottle Vending Machines
Heinz Soup Vending Machine
1¢ Candy Vending Machine
Tokheim "Leonard" Gas Pump
Several Antique Trunks – Various Kinds
Cedar Trunk
Murray Boy's Bicycle w/ Front Spring
1960s Sears Boys Bicycle
American Flyer Boy's Bicycle
Schwinn Wasp Boy's Bicycle
JC Higgins Bicycle
Schwinn Sting Ray Kids Bicycle
Henderson Boys Bicycle
Weight Shows Health Royal Penny Scale
1913-14 Porcelain License Plates
Large Group of License Plates Dating Back to 1910s – Lots of Matching Sets, Some N.OS. – Over 500 in All
Pepsi Cola General Electric Chest Cooler
Chest Style Coke Coolers
Coca Cola Picnic Coolers
Vernors Picnic Cooler
Oak Telephone Box & Other Old Phones
Several Lightning Rods
Weathervane
Victrola Floor Model VV8-9
McLagan Floor Model Record Player
Atwater Kent Radio
Silvertone Record Player
Various Floor Model Radios
Vinyl Records
Hot Blast No. 77 Cast Iron Stove
Several Antique Wagons
Antique Treadle Singer Sewing Machines
Antique Floor Lamps
Antique Grape Crusher
Old Wine/Apple Press
Maytag Washer
Ringer Washers & Wood Washing Machines
Oak Barrel
Several Large Crocks Including Jug Crocks
10gal Star Old Holland Malt Crock
Spittoons
Hamilton Beach Triple Head Malt Mixer
Single Mixer
Depression Glass
Weller
Antique Glass
Old Jars w/ Bails
Duck Decoys
Oil Lanterns
Old Tonka Trucks
Buddy L Truck
Structo Toys
Old Tonka Fire Truck
Tow Truck Toy
Old Tin Toy Bus
T.F.D. No. 5 Fire Truck
USMC Jeep Tin Toy
Singing Circus Trucks
Lionel Trains and Accessories
American Flyer Trains and Accessories
Lionel Engine 736
Several Lionel Train Cars – Never Opened in Boxes & Others
Lots of Vintage Toys – Tommy Gun, Etc.
Cragstan Crap Shooting Monkey
Dukes of Hazzard Electric Slot Racing Set
Various Petroleum Cans – Mobil, Mercury Antifreeze, Gulf Pride, Etc.
Old Lunch Pails – Johnny Lightning, Holly Hobbie, Raggedy Ann & Andy & Others
Milk & Cream Cans
Dairy Bottles – Unsorted and Stored for Years
Cast Iron Tobacco Cutter
Old Comics – Disney, Casper, Archie, Little Iodine & Others
Model Sailboat
Bird Cage
Old Kitchen Utensils
Old Tins
Cap Guns
Vintage Doll Furniture
Vintage Games – Aggravation, Racerific, Checkers, Operation & Others
Antique Furniture
Old Theater Seats
Antique China Cabinet/Secretary
Baker's Cabinet
Old Ice Box
Church Pews
Ice Cream Parlor Chairs & Bar Stools
Ice Cream Parlor Table
Porcelain Top Table
Antique Dressers
Antique Chairs
Wicker Chairs
Oak School Desks
Antique Tools
4cyl Iron Horse Engine Model Y405
Wood Machinist's Toolbox
Primitive Saws
1 & 2 Man Saws
Large Cast Iron Cauldrons
Old Coal Buckets
7839 Shaw Rd. Imlay City, MI 48444
Cash, personal checks, debit/credit cards. 5% buyer's fee. All items are sold "as is, where is" with no warranty, expressed or implied. It is the responsibility of the buyer to determine the condition of the items and bid accordingly. All purchases must be paid in full day of sale. Announcements day of auction take precedence over any printed material. Lunch Available.
See All Upcoming Auctions